Updated 28 September 2018
Armadale Railway Principal Shared Path Diversion (Googoongup and Windan Bridges)
9 July to Late 2018
The Public Transport Authority will start work to upgrade the balustrade on the Principal Shared Paths (PSP) along the Windan Bridge (north side of the bridge) and Goongoongup Bridge (south side of the bridge).
While the PSP balustrade on both sides of the bridge will be upgraded, one side will remain open at all times so pedestrians can cross.
The project includes replacing the old balustrade with a new 1.4 metre high balustrade making it safer for all pedestrians, cyclists and Stadium event crowds.

As of 9 July 2018, the Goongoongup Bridge PSP will be closed during weekdays. Pedestrians and cyclists are encouraged to follow diversion signage and traffic management to the Windan Bridge PSP as per the below map.
Map: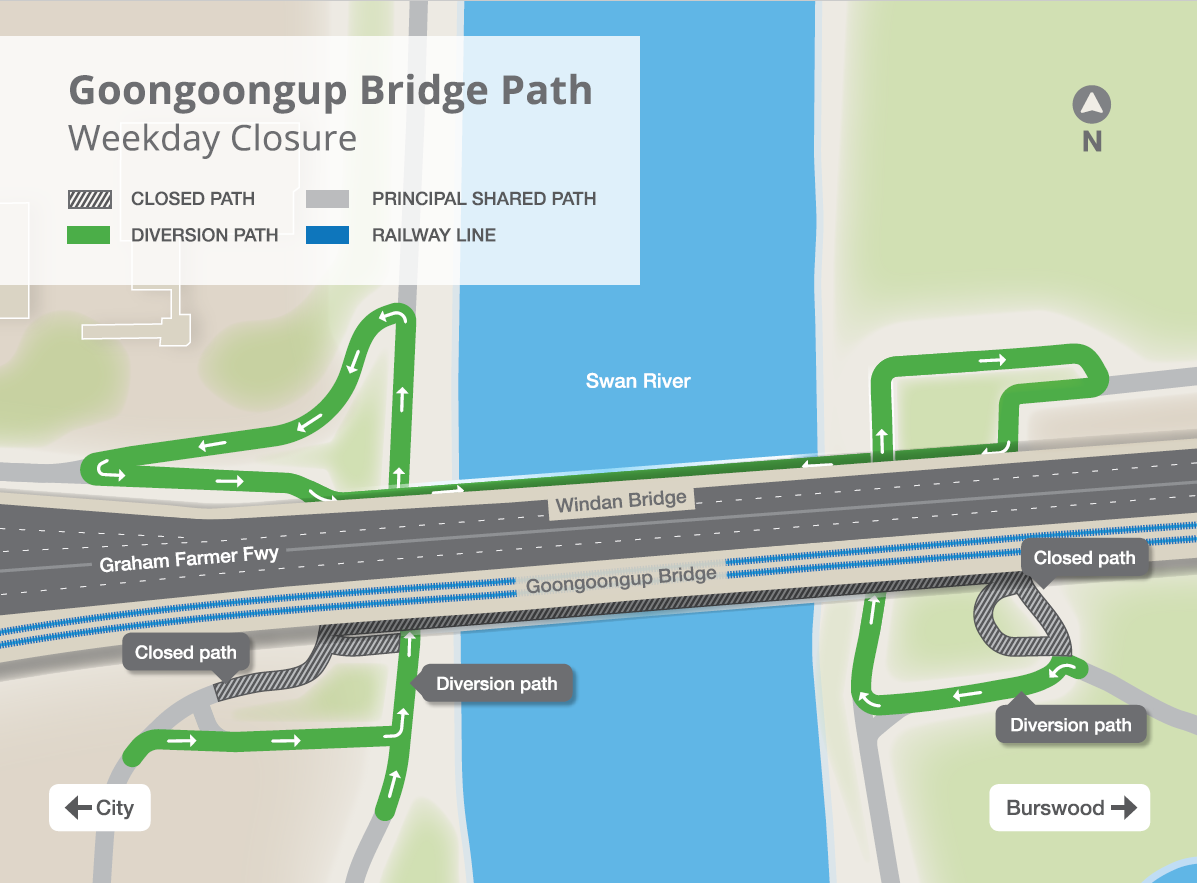 http://www.pta.wa.gov.au/portals/15/Images/Goongoonup%20bridge%20closure%20map.PNG?ver=2018-07-04-094247-107
For more information:
http://www.pta.wa.gov.au/projects/current-projects/perth-stadium-transport
Contact:
13 62 12
Disclaimer – Please use this information as a guide and check the project website for up-to-date information